METEC CO.,LTD scaffolding company is managed strictly in accordance with ISO9001-2000 quality management system. Our system tubes are manufactured specifically to the standard of ASTM AA513-07and our couplings meet BS1139and EN74.2 standard. The main products had related certification, such as standards, ledger, Mid-Transoms and planks.
Our welders are well trained by AWSD1.1 to standardize Butt Joint welding, Semi-Auto Fillet Welding and Auto Fillet Welding.
METEC CO.,LTD scaffolding company believe safety and quality are the foundation of scaffolding. Metec Scaffolding have passed international inspections by independent test institutions.
Certification:
ISO 9001:2015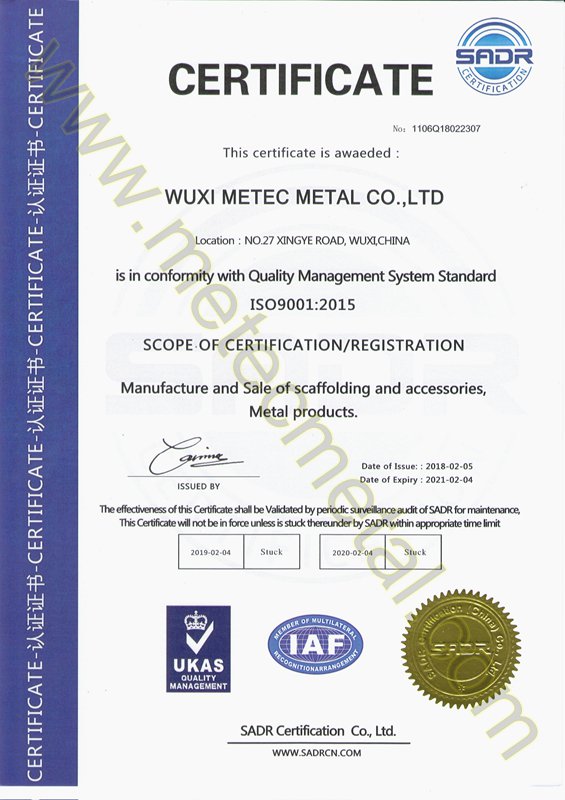 TUV Test Report for Ringlock scaffolding standard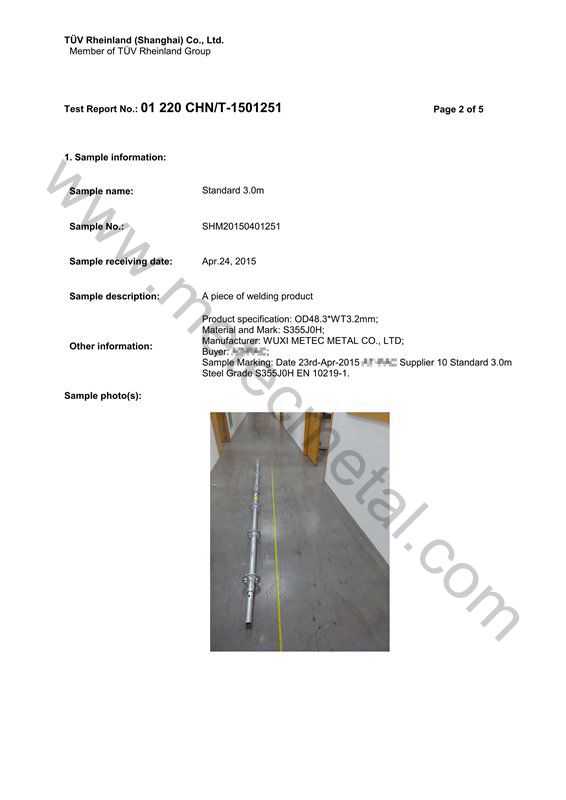 SGS Welding Procedure Qualification Records